dot DRUG & ALCOHOL testing
Drug & Alcohol testing is required by the Department of Transportation (DOT) in accordance with 49 CFR Part 40 regulations. Carolina Testing staff are trained and certified to meet the requirements of these regulations and undergo ongoing training and development to insure that collections and testing is being done correctly.
drug testing
reasons for dot drug testing
The only specimen permitted for drug testing under DOT regulations is urine. Regulations for drug testing are very specific as to the reasons why a person can and must be drug tested as a Federally Regulated Employee. These reasons include:
Pre-Employment
Random
Reasonable Suspicion
Post Accident
Return to Duty
Follow Up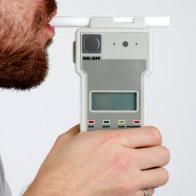 alcohol testing
reasons for dot alcohol testing
DOT alcohol testing requires that a confirmed test must be performed by a properly trained and certified Breath Alcohol Technician (BAT). Depending on the specific DOT agency, employees may be tested for alcohol impairment for the following reasons:
Random
Reasonable Suspicion
Post Accident
Return to Duty
Follow Up
dot panel
what drugs are tested for?
As of January 2018, the 5 Panel DOT Drug Test includes testing for Marijuana, Cocaine, Amphetamines, Phencyclidine and Opiates. Specific drugs tested are: Marijauna, Cocaine, Codeine, Morphine, Hydrocodone, Hydromorphone, Oxycodone, Oxymorphone, 6-Acetylmorphine (Heroin), Phencyclidine, Amphetamines, Methamphetamines, Methylenedioxymethamphetamine (MDMA), and Methylenedioxyamphetamine (MDA).