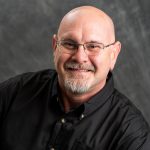 craig bourque, csct
president | Ceo
jennifer bronson
clinic manager – Conway
martha goings
clinic manager – georgetown
alexis wenger
CERTIFIED collector
tara smart
CERTIFIED collector | phlebotomist
gina grainger
CERTIFIED collector | phlebotomist
michelle ghant
front desk
tiffany edwards
front desk
CONTRACTED OCCUPATIONAL HEALTH PROVIDERS:
Dr. joel m. carson, dc
chiropractor | nrcme certified
Krista montrose, np
Nurse PRACTITIONER | nrcme certified
As a family-owned and operated company with offices located in Conway, SC, we work closely with our clients to make sure their needs and expectations are exceeded at every level of services that we provide.
Carolina Testing is founded on the principle that occupational health, drug, alcohol and DNA testing services do not need to be a hassle for our clients. We provide fast, professional and friendly service in a clean and professional environment.
Positioned as trusted professionals in our industry, we promote ongoing staff education and training in our fields of expertise and are steadfastly dedicated to a strict code of ethics and integrity in the performance of our duties. We pride ourselves in being a direct resource of information and education encouraging substance free workplaces and communities on a local, regional and national level. We offer educational seminars to businesses, schools and community organizations illustrating the dangers and damaging effects illicit drug use can play in our workplaces, families and communities. We further educate on best practices to educate, deter and prevent illicit drug use in all areas.